The complex will have two powerful Dobson-based reflecting telescopes with which to observe planets, nebulae, galaxies, and other objects in the sky.
Its spherical projection and surround sound will delight the public while enjoying content projections.
The observation center has a reception, including a toilet, a pergola for picnic and rest, and a disinfection area.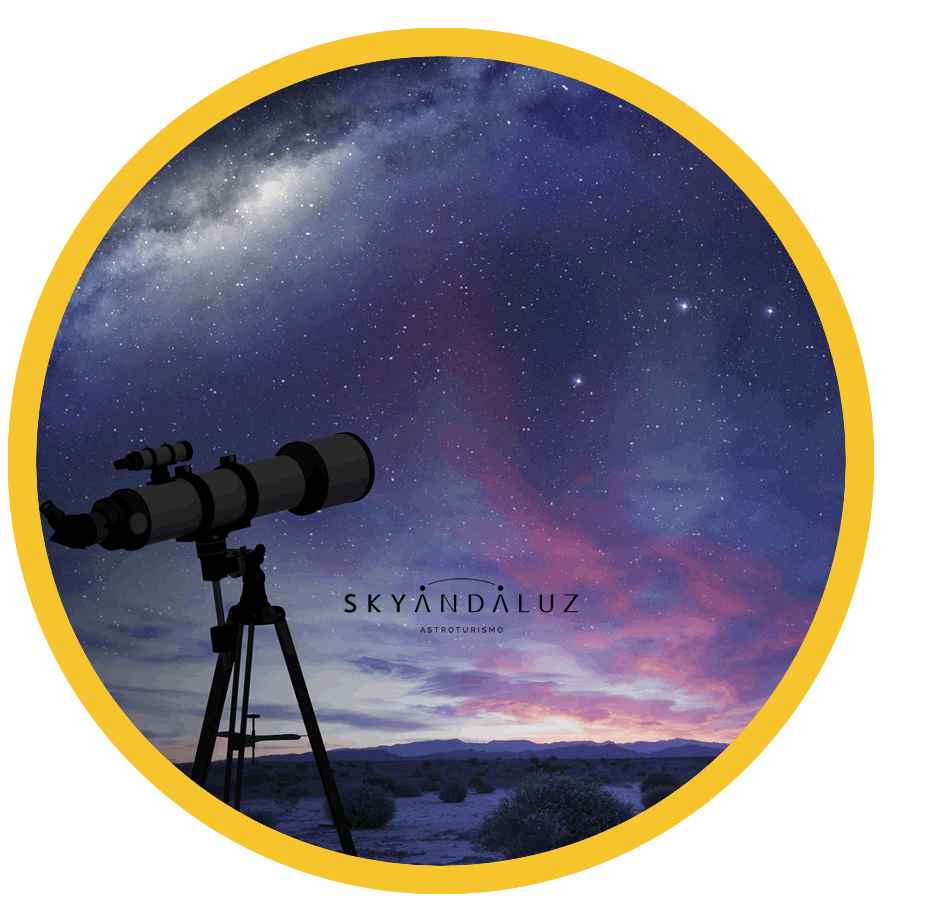 Choose the type of ticket you want to buy:

Sky Andaluz launches its club for astronomy enthusiasts. We will have a lot to talk about and enjoy sharing our passion.

Watch your kids fall in love with astronomy as they travel on an adventure through space in our planetarium.

Sky Andaluz welcomes schools, children and youth groups organized by other entities. Write to us to arrange it.

Save money by booking group tours for 15 people. You can also reserve it for you and your partner and have a unique experience.
Presentation of the Universe
INDIVIDUAL
Price per person
Presentation of the Universe
EXCLUSIVE
Limit 15 people
A personal or group visit

Presentation of the Universe